Court Marriage Requirements, Court Marriage Fee, Court Marriage Process in Karachi, Lahore, Islamabad & Rawalpindi, Pakistan are defined here. 
Get an answer to any query regarding Court Marriage/Civil Marriage!
Court Marriage Requirements, Court Marriage Fee & Court Marriage Process in Karachi, Lahore, Islamabad & Rawalpindi, Pakistan
Court Marriage Requirements, Court Marriage Fee, Court Marriage Process in Karachi, Lahore, Islamabad & Rawalpindi, Pakistan are defined here. 
Court marriage laws, processes, and fees may vary slightly in different cities like Karachi, Islamabad, Rawalpindi, and Lahore. However, these differences shouldn't discourage you from embracing the beautiful journey of court marriage, as they exist to ensure a smooth and legally binding union. Embrace the uniqueness of each city's court marriage procedures and trust that our dedicated team will guide you through the process with expertise and care. Remember, love knows no boundaries, and court marriage is the perfect way to unite your hearts and souls, regardless of the minor variations in laws and fees. Let the power of court marriage pave the way for a lifetime of love, commitment, and shared dreams.
Court marriage: Court Marriage fee, Court Marriage process, and requirements of Court Marriage in Karachi, Lahore & Islamabad, Pakistan are mostly asked question nowadays. Court marriage requirements and process is same everywhere in Pakistan, but court marriage fee is different. For court marriage, couples usually contact a court marriage lawyer and the lawyer manages the court marriage process.
Marriage is a big step for anyone, and the process of getting married in Pakistan can be confusing and daunting. In this article, we'll explore the court marriage requirements in Pakistan, providing you with all the information you need to know before tying the knot. Read on to find out what's needed to make your marriage official!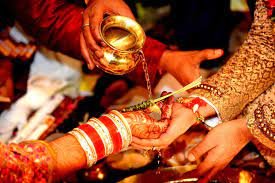 COURT MARRIAGE FEE & COST
The court marriage fee in Karachi is from PKR 15,000 to PKR 25,000, in Lahore, the court marriage fee is from PKR 15,000 to PKR 20,000 whereas in Islamabad various lawyers charge PKR 20,000 to PKR 35,000. Some Molvis and Nikah Khawan also arrange Nikah without Wali, and they can get PKR 10,000 only, but as without a lawyer, legal requirements cannot be completed, so it is not advisable. Court marriage fee or cost in Pakistan is not  specific. The amount you have to pay depends on the services and expertise a seasoned lawyer is required to provide, as well as your location and where you want your documents delivered once registered. After this due process, you will receive a Nikahnama (marriage contract), (and if you require a NADRA marriage certificate, you have to pay an additional fee). 
NADRA Marriage Certificate (Computerized Urdu+English Marriage Registration Certificate)
A Nikahnama is sufficient proof of your marriage, but if you require a computerized Marriage certificate (publicly called a Nadra Marriage Certificate) we can get it registered for you to obtain the MRC (Marriage Registration Certificate for you.
If you are already married, but do not have the Nadra Marriage Certificate, you can contact us at our Karachi, Lahore or Islamabad office, with your Nikah nama and photocopies of CNICs of the couple. We shall get the NADRA Marriage Certificate for you within a couple of day.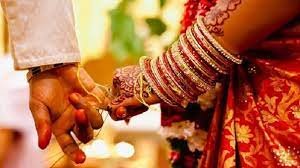 Experienced Court Marriage Lawyers are Ready to Assist You
If you are planning a court marriage in Karachi, Lahore, Islamabad or Rawalpindi, you can book the best and most experienced family lawyers to assist you in this matter. With over 36 years of experience, we are here to provide legal and Shari'a services to all citizen of Pakistan, Muslims, Christians, Hindus, etc., for court marriage, online marriage, just Shari'a Nikah, and Nikah at home services in all areas of Lahore, Karachi, Islamabad and Rawalpindi including other nearby cities and suburbs.
We are providing authorized Nikah Registrar (our Director, Mr. Hafiz Malik Asif Awan) by the Government of Pakistan to provide Nikah Registration services in Lahore. We shall provide you the registered Nikah Nama at the time of Nikah, without any delay. 
Court Marriage Requirements
– CNICs of both, the bride and the groom
-Bride and groom age: 18 years or above
-All witnesses must be in possession of original CNICs plus a photocopy each for Nikah Nama Registration.
-Two witnesses with their CNICs if available, otherwise, we will arrange the witnesses for a little additional fee. Court marriages in Pakistan are now common, but a few people know about the procedure and the fee/cost of court marriage.  Couples who wish to conduct a court marriage, usually contact a court marriage lawyer and the lawyer manages the court marriage process.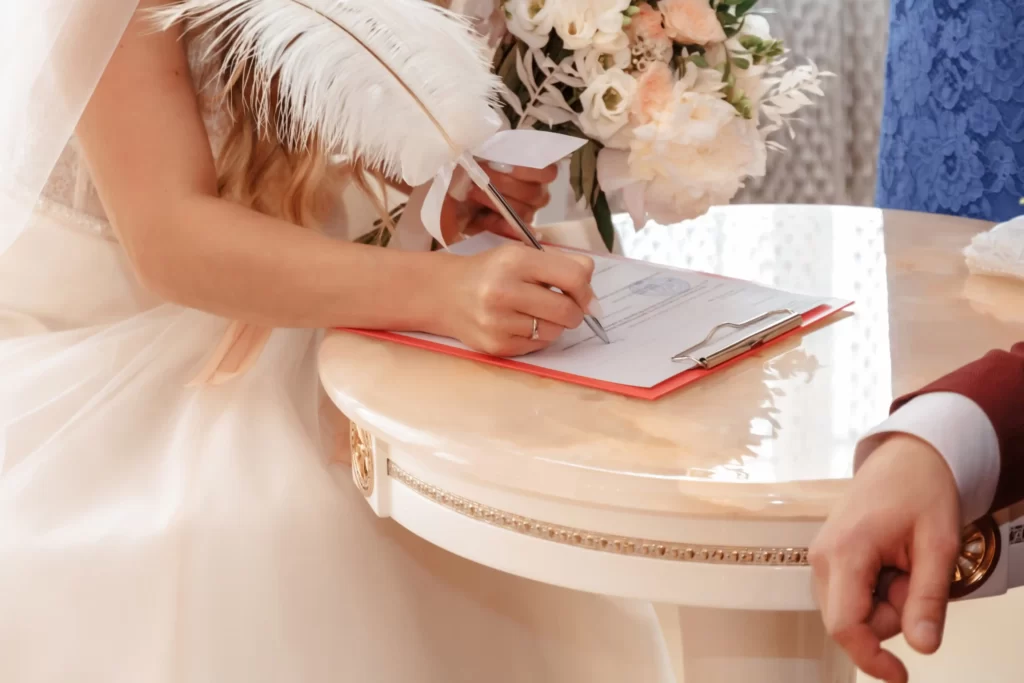 We have assisted in over 35,000 Court Marriages and Online Marriages
Over the course of 38 years, we have had the privilege of assisting more than 35,000 couples in their court marriages and online marriages in Pakistan. Our experience and expertise in this field have allowed us to witness countless love stories unfold, each one unique and special. We take great pride in being a part of these joyous unions and ensuring that the journey towards matrimony is smooth and hassle-free for every couple. Our commitment to excellence and dedication to upholding the sanctity of marriage have earned us the trust and gratitude of thousands of satisfied clients. As we continue on this path, we remain inspired by the power of love and the transformative impact of court marriages and online marriages. It is our privilege to serve you and be a part of your journey to a lifetime of love and togetherness.
COURT MARRIAGE IS THE LEGAL MATRIMONIAL UNION OF A COUPLE
Court marriage, like traditional marriage, refers to the legal union of a man and a woman, that is, their Nikah is usually solemnized in front of a Nikah Registrar, a lawyer, or Magistrate.
COMMON REASONS FOR COURT MARRIAGE 
Those who enter into a court marriage either failed to obtain the permission of their parents or were concerned about not being able to marry one another.
FOR COURT MARRIAGE, NIKAH NAMA WILL BE REGISTERED BY OUR OFFICIAL NIKAH REGISTRAR
As far as this is concerned, the Nikahnama (Marriage Contract) is registered and issued by the Nikah Registrar of the locality, not by the court. Urdu Nikahnama is registered and issued by the Nikah Registrar, not by any court, and the Marriage Certificate is issued by the Union Council/TMA/Cantonment Board or (in Islamabad) by the Arbitrary Council.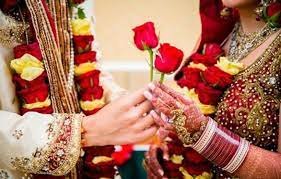 COURT MARRIAGE REQUIRES A FEW SIMPLE STEPS
A court marriage is an option for people who cannot afford to spend thousands of rupees on marriage festivities; because the court marriage involves only a few simple steps.
Furthermore, you should be aware that no act of law, ordinance, rule, or schedule in Pakistani law describes the meaning of the word "Court Marriage." Court marriages are solemnized by the Nikah Khawans and authorized family lawyers supervise the court marriage process.
Court Marriage Requirements | Court Marriage Fee | Court Marriage Process in Pakistan
COURT MARRIAGE COUPLES ARE PROTECTED BY THE LAW & COURTS
There is no restriction on any citizen, getting married to one's opposite sex under the Muslim Family Laws Ordinance, 1961 in West Pakistan. Those individuals whose marriages have been done at adult age or who wish to get married under the law can rely on the Pakistani courts to protect their rights.
LACK OF KNOWLEDGE IN YOUNGSTERS  FOR COURT MARRIAGE
Many social reactions and behaviors most of us commonly observe in our day-to-day lives have contributed to tremendous mental stress when a couple wants or applies for a court marriage. There is also a lack of correct information about court marriage in Pakistan for couples who decide to walk into legal channels to get united.
Court Marriage Requirements in Pakistan
There is a constitutional right to choose someone to marry in Pakistan. Court marriage procedures are very simple in Pakistan. There are a few requirements for couples to fulfill:
According to Islam, the marriage age is the age of puberty. By law, the age of majority for marriage is 18, i.e. 18 years old.

In Pakistan, marriage is always between the opposite sexes. It is a criminal offense in Pakistan to marry a lesbian or homosexual.

Nikah should be performed with the free consent of the wedding couple, without any cohesion, pressure or compulsion.
Documents Requirement For Court Marriage in Pakistan
CNICs or passports must be in their possession, or they can produce a Matriculation Certificate or Form 'B' if neither is available.

The passport of the foreign partner is required in the case of a foreign partner.

Two witnesses should be present at the wedding.

Four plus four passport size photographs for each of the bride and groom.

Affidavit of free will on behalf of the bride

When the bride is married a second time, a valid divorce decree or death certificate is required.

Authentic permission from the first wife or arbitration council is required in the case of second marriages by grooms.
PROCESSING OF NIKAH NAMA AND NADRA MARRIAGE CERTIFICATE FOR COURT MARRIAGE
We process the Nikahnama for registration after the wedding/court marriage. Additionally, the Union Council issues NADRA marriage certificates. Besides translating into Arabic, English, Dutch, Spanish, German, etc., we also provide translation in other language
If you are interested in getting online marriage services, you may call us to discuss your matter confidentially. Our sole policy is to keep your personal information private. The information about our clients is kept confidential. We guarantee that we will help you effectively. Additionally, we assist with online marriages throughout the world. Affordably priced legal services are provided by our firm. Civil marriages are performed by our attorneys in Karachi, Islamabad, Rawalpindi, and Lahore.
How to get married in Pakistan with a foreigner?
When it comes to marriage in Pakistan, many people have the following question: "How to get married in Pakistan with a foreigner?" The answer is simple: Visit our office and become a married couple within 20 minutes only! A court marriage in Pakistan is a legal and very simple. It is an official union between a man and woman. It is celebrated in accordance with the law of the country and is recognized by the state. It is also known as a love marriage or civil marriage, which involves paying a dowry to the bride's family.
In a court marriage, there are two parties involved: the groom and bride. Both parties or at least the bride is required to sign an affidavit declaring that she is unmarried, of sound mind and not under any duress or coercion to enter into the marriage. They must also provide proof of their identity and address. The affidavit is then presented to a Nikah Registrar for registration, where the Notary Public or the Justice of Peace will verify the affidavits made by both parties.
Civil Marriage Requirements in Pakistan | Court Marriage Fee in Pakistan | Civil Marriage Procedure in Pakistan | Civil Marriage Requirements in Pakistan | Civil Marriage Fee in Pakistan | Civil Marriage Procedure in Pakistan | Court Marriage Requirements in Pakistan | Civil Marriage Fee in Pakistan | Court Marriage Procedure in Pakistan, civil wedding fee
Court Marriage Requirements | Court Marriage Fee | Court Marriage Process in Pakistan