Court Marriage in Pakistan: Now Court Marriage Cost is Just Rs. 15,000 After a 50% Discount in Our Legal Fee in Karachi, Islamabad, Rawalpindi, Lahore & Rahim Yar Khan, Pakistan
Get an answer to any query about Court Marriage/Civil Marriage!
Court Marriage in Pakistan:
Now Court Marriage Cost Rs 15000 Only. We offer a great discount on Court Marriages in Karachi, Islamabad, Rawalpindi, Lahore and Rahim Yar Khan, Pakistan. Only! We offer a great discount on Court Marriages in Islamabad, Karachi & Rawalpindi, Pakistan. Usual court marriage fee is Rs. 30,000 to Rs 35,000 in Islamabad/Rawalpindi, Karachi & Lahore, Pakistan, depending on circumstances of each 
court marriage
 case. But we have offered a 50% discount for a period upto Eid ul Fitr on our court marriage fee as well as online nikah/online marriage fee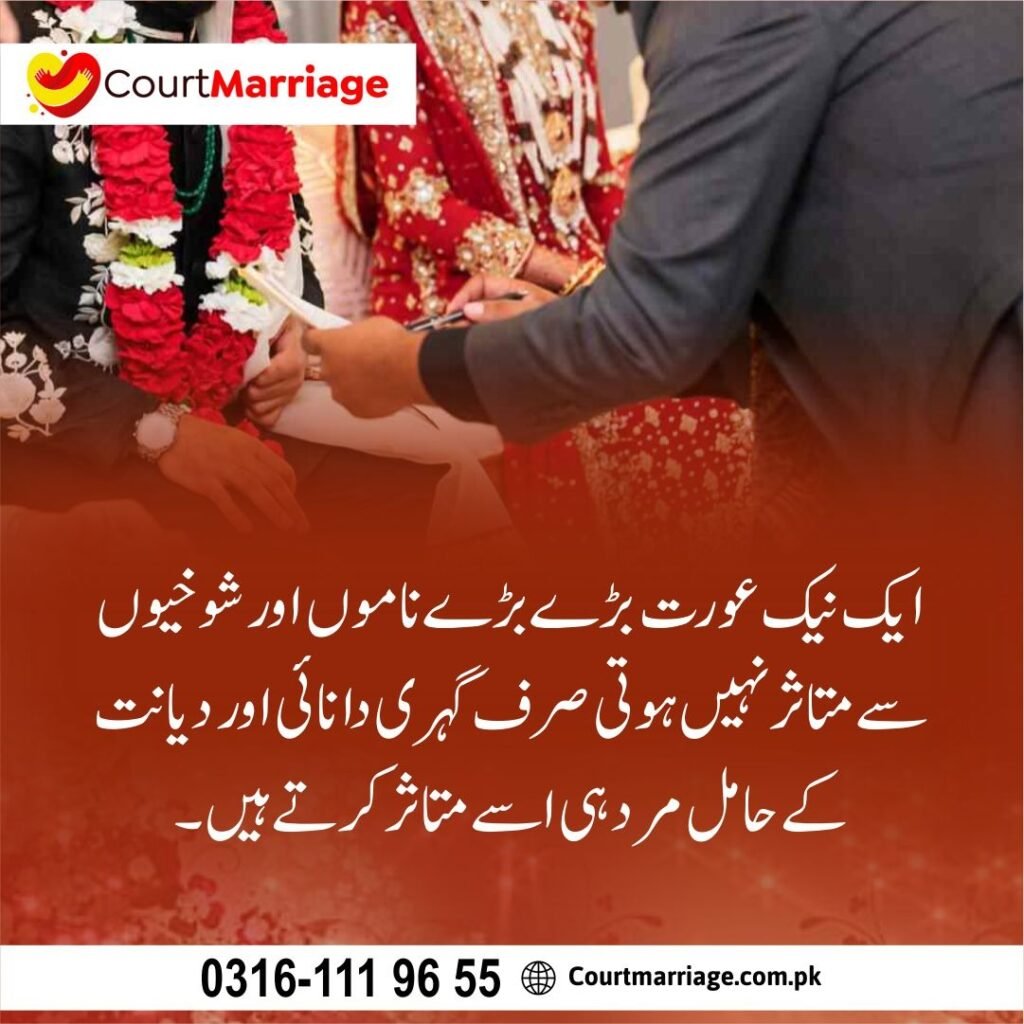 Court Marriage Fee is Nominal in Pakistan
Experience the simplicity and convenience of court marriage in Pakistan.
Our expert team ensures a seamless process, allowing you to embark on your journey of love with ease. With a nominal fee ranging from Rs. 15,000 to Rs. 30,000 in major cities like Karachi, Islamabad, Rawalpindi, Lahore, Multan, Faisalabad, and Peshawar, we make court marriage accessible to all. Trust in our expertise and let us guide you towards a legal union that fulfills your dreams. Embrace the beauty of a court marriage and begin your new chapter with confidence and joy.
Freedom of Marriage is a Fundamental Human Right
Court Marriage
in Pakistan is legal, and the process for civil marriage, 
court marriage
/
love marriage
, 
online marriage
, proxy marriage or traditional marriage is easy. Marriage is a basic human right.
Freedom of marriage is a fundamental human right, cherished and celebrated across the globe. However, it is disheartening to acknowledge that in certain cultural contexts, like Pakistan, this precious right is unjustly denied. Couples find themselves trapped, unable to embrace their love openly. In such circumstances, court marriage becomes the beacon of hope, the only avenue to claim their love and commitment legally. It is a testament to their unwavering determination and a courageous step towards breaking free from societal constraints. Let us strive for a society that upholds the right to love and empowers couples to choose their own path, without fear or discrimination. Together, we can create a world where every individual can embark on a journey of love with dignity and freedom.
Marriage with Free Consent is a Fundamental Right
Court Marriage is a basic human right and every citizen has a freedom to select a life partner of opposite sex and marry her/him either by way of court marriage, online nikah, marriage through a Wakeel or customary marriage. People inquire us about online court marriage registration, e registration for marriage, registering wedding, online registration for organizing marriage function,
register to marry, etc. We have tried here to provide all relevant knowledge to you.
Court Marriage in Pakistan is Allowed 
Thus, 
court marriage
 in Pakistan is allowed to all natives and foreigners. Solemnizing a court marriage or proxy marriage is a fundamental and constitutional right, as the constitution of Islamic Republic of Pakistan supports the right to marry by free will.
FREEDOM TO MARRY IN PAKISTAN IS ONLY THE WAY TO COURT MARRIAGE
Freedom of marriage is an inherent and undeniable human right, a sacred expression of love and commitment. It is the cornerstone of personal autonomy and happiness. In this pursuit of happiness, court marriage emerges as a powerful tool, a legal avenue that empowers couples to forge their own destiny. It transcends societal barriers and prejudices, offering a sanctuary where love can flourish, unburdened by cultural constraints. Court marriage serves as a symbol of resilience, a testament to the unyielding spirit of those who dare to defy conventions and embrace their right to choose. Let us champion the cause of court marriage, standing firm in our belief that every individual deserves the freedom to unite their hearts and souls in the pursuit of lasting love and happiness. Together, we can create a society where court marriage is celebrated, cherished, and recognized as an embodiment of human dignity and equality.
How Can I Get Married Through Court in Karachi?
Unlock the path to everlasting love with a court marriage in Karachi. Embrace the simplicity and legality of this beautiful union. Reach out to us and embark on your matrimonial journey today
How Court Marriage is Done?
Court marriage is done by submitting the required documents and appearing before the marriage registrar, who solemnizes the marriage in the presence of witnesses.
How Much Does a Court Marriage Costs?
The cost of court marriage varies from PKR 15,000 to 30,000,  depending on location, legal requirements, and additional services, but it offers a budget-friendly option compared to traditional wedding ceremonies.
The Future of Matrimony: Simplified Court Marriage in Pakistan
Court marriage in Pakistan emerges as the beacon of simplicity and authenticity. With its streamlined processes and legal sanctity, court marriage ensures a future where love conquers all hurdles.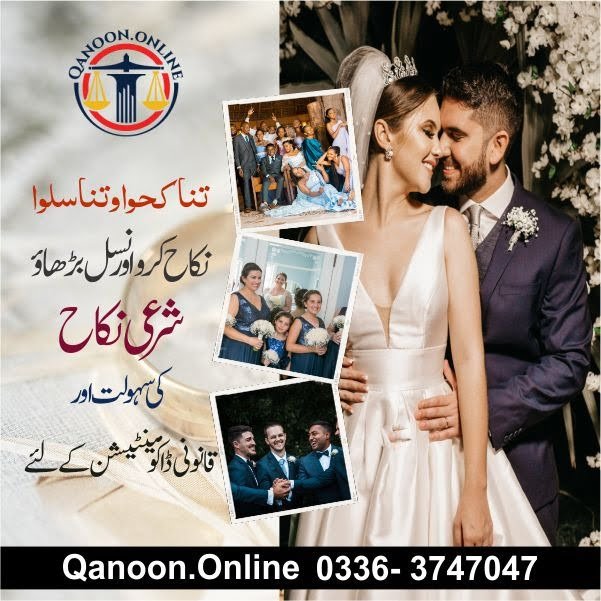 Uniting Hearts Legally: Court Marriage in Pakistan
In the realm of love and commitment, court marriage in Pakistan serves as a powerful catalyst, uniting hearts in a legal bond of eternal togetherness. Embrace the sanctity and simplicity of court marriage, where two souls become one in the eyes of the law, paving the way for a lifetime of blissful union. Let the institution of court marriage be your guiding light towards a future filled with love, respect, and unbreakable unity.
The Path to Forever: Embracing Court Marriage in Pakistan
Embark on the path to forever by embracing court marriage in Pakistan, where love meets legality. With court marriage, two souls unite in a bond recognized by law, solidifying their commitment to a lifetime of happiness and fulfillment. Let court marriage be the stepping stone that leads you to a future filled with shared dreams, unbreakable love, and the promise of forever. Choose court marriage, the gateway to a journey of eternal togetherness.
Court Marriage in Pakistan: Empowering Love through Legal Recognition
Court marriage in Pakistan is more than a legal union; it is a powerful testament to the strength of love. By choosing court marriage, you empower your relationship with the recognition and protection it deserves. Court marriage ensures that your love is legally binding, allowing you to face the world together as a united force. Embrace court marriage and let your love story unfold with the power of legal recognition behind it, cementing your bond and empowering your journey together.
Legalize Your Love with Court Marriage!
Legalize your love with court marriage and embark on a journey of lifelong commitment. Court marriage is the foundation that solidifies your bond, providing legal recognition and protection. By choosing court marriage, you honor the power of your love and ensure a secure future together. Embrace the beauty of court marriage today!
Court Marriages: Advantages
Advantages of Court Marriage in Pakistan
There are many advantages of getting married from the court, a few of the major ones are given below:
Court marriage is a legalway to get married as per the law of Pakistan.

Court marriage is a simple, easy and inexpensive way to perform the marriage.

You can get married in through the court, to the person of your choice.

You can avoid the expensive wedding ceremonies and rituals that consume a lot of money and time without any purpose.

In court marriage, you can invite only those people who are really close to you and avoid inviting unwanted guests who add no value in your life and have no concern for you and your spouse.

You do not have to wait for permission from your family for a court marriage.
Freedom of Marriage and Legal Aspects of Court Marriage in Pakistan
Couples are Legally Allowed for Court Marriage
In Pakistan, couples have the option to exercise their right to marriage through court marriage or traditional marriage. A court marriage is a legal union that is solemnized by a Nikah Khawan and a lawyer, without the presence or approval of the Wali (girl's father/guardian). Although it does not necessarily take place in a courtroom, court marriages typically occur in the office of a lawyer or Nikah Khawan. Pakistani law permits couples to marry with their free will and consent, making court marriage an accessible option for young couples aged 18 and over.
Court Marriage Solemnization
Court marriage is solemnized with the help of a lawyer and is conducted in front of the Nikah Registrar, who makes the marriage legal and official. The Nikah Nama which is also known as a marriage contract is issued and registered by the local Nikah Registrar. And the Nadra marriage certificate is issued by the Union Council of your locality. Here it is important to know that the registration of a marriage is necessary as the non-registered marriage is considered a criminal offense.
Love Transcends Boundaries: Embrace Court Marriage in Pakistan
Love knows no boundaries and court marriage in Pakistan is a testament to this truth. It is a celebration of love that transcends societal norms and cultural barriers. Embrace the power of court marriage to unite hearts and souls, breaking free from the shackles of tradition. Let your love story unfold through the sacred vows of court marriage, where love knows no bounds.
Court Marriage in Pakistan: A Pathway to Marital Bliss
Court marriage in Pakistan opens the doors to a blissful marital journey, where love, trust, and companionship intertwine. It is a pathway paved with commitment and legal recognition, solidifying the union of two hearts.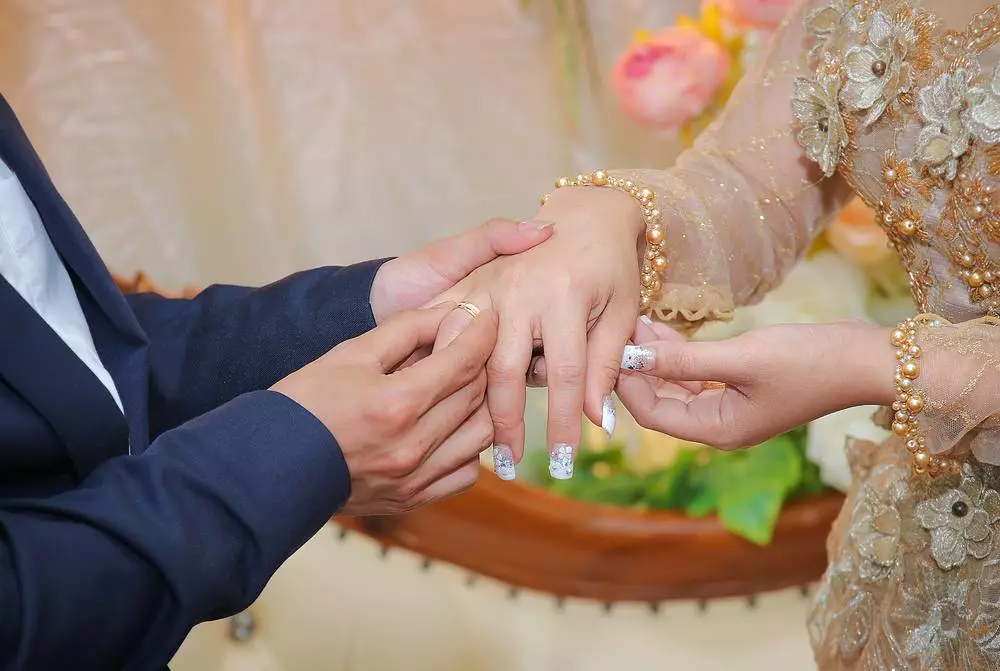 AWARENESS REGARDING COURT MARRIAGE IN PAKISTAN
A couple who decides on a court marriage lacks proper guidance and information regarding the court marriage. They are not aware of their rights given by the law. Court marriage has a strong legal foundation and has an unshakable value. People just need a little awareness about their rights and know how to use them to materialize their dream of marriage in a legal and halal way.
Court Marriage in Pakistan: Building a Foundation for Lasting Love
Court marriage in Pakistan lays the foundation for a love that stands the test of time. It provides a solid platform where two souls can embark on a journey of lifelong companionship. With the solemnization of court marriage, love blossoms and flourishes, cementing a bond that is unbreakable. Embrace the power of court marriage to build a strong and lasting love story that will withstand any challenge that comes its way. Let court marriage be the cornerstone of your journey towards eternal happiness.
FREE GUIDANCE FOR COURT MARRIAGE
You can contact us for free consultation and guidance regarding court marriage by our best court marriage lawyers in Karachi and court marriage lawyers in Islamabad. In most cases, the couple who decides to have a court marriage does not receive proper guidance and information regarding it. The couple is unaware of the legal rights they have. Court marriages in Pakistan are conducted according to the local laws and as such, the law protect the rights of each individual. A court marriage has a strong legal foundation and is unwavering in its value. Court marriages are being accepted in the society, much more easier than in the past.
Top Law Company for Court Marriage in Pakistan
We are one of the top law companies/firms providing 
court marriage
 services in Pakistan. Thousands of 
court marriages
 have been successfully arranged, and the couples enjoy a peaceful, happy life together. Our team of lawyers understands that marriage is a legal right and works to make it as simple and convenient as possible. We will take care of all the court procedures necessary to perform your big event legally and easily, taking into account your wish and dream for a court marriage.
WHO HAS A RIGHT OF COURT MARRIAGE?
In Pakistan, every adult man or woman can use his/her right to marry and can solemnize through a court marriage. According to the Muslim Family Laws Ordinance, 1961, in Pakistan, any citizen of Pakistan (man or woman) can marry the opposite sex and the state has a duty to protect and ensure their right to marriage by choice i.e., court marriage.
COURT MARRIAGE'S REQUIREMENTS
Court weddings in Pakistan can only be arranged if certain requirements are met, which are as follows:
1- The bride and groom should be at least 18 years old. The federal Shariat court has determined that child marriage is prohibited under the Child Marriage Restraint Act 1929. For marriage, the minimum age limit for girl is 16 years old, so that, girls could get a basic education at least.
2- Both the bride and groom must have free will and consent to marry each other without any pressure or reward.
3- Under Pakistani law, court marriages must be between opposite sexes, therefore gay or lesbian marriages cannot be performed.
4. Two adult Muslim men or four Muslim women should be present at the venue of Nikah to witness the Nikah ceremony.
5. The words of Ijab-o-Qabool (offer and acceptance) should be heard by all witnesses including the Nikah Khawan/Imam.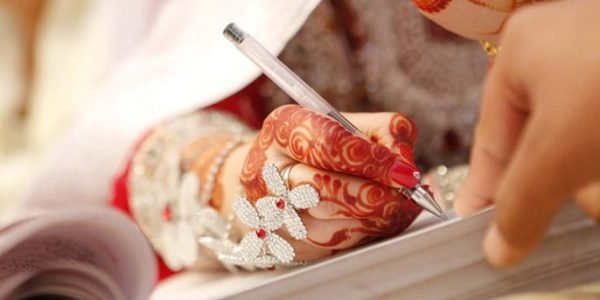 COURT MARRIAGES - PROCEDURE FOR MUSLIMS
Pakistan has a very simple and easy court marriage procedure. In Islam, marriage is a very important for a person and the Islamic society. For your court marriage, you must contact us at least 1 day in advance. By doing so, all the documents needed for your court marriage can be prepared in advance.
To enter into a court marriage, the bride will record her statement in our office and show their free will and consent. In Pakistan, a court marriage cannot take place if there is any pressure, coherence or compulsion on either party.
STEP BY STEP PROCEDURE OF COURT MARRIAGE
1- The couple will arrive at our office at the scheduled time. In order to ensure a smooth and rapid process, our Nikah Khawan and lawyer will be available..
2- A consultation with our lawyer regarding matters related to dower/Maher and other matters protecting the couple's rights.
3- A Magistrate/Justice of Peace/notary public or oath commissioner will certify the bride's affidavit of free will after the Nikah.
4- As per Islamic tradition, the Nikah Khawan will solemnize the Nikah. By the Nikah registrar, the nikah will be registered. The local Union Council will issue the Nadra Marriage Certificate later.
HINDU COURT MARRIAGE PROCEDURE IN PAKISTAN
In Pakistan, the Hindu court marriage process is more or less the same as the Muslim one. Hindu court marriages were not recorded in Pakistan before. In Pakistan, however, the Hindu Marriage Act 2017 that was passed by the National assembly allows Hindu court marriages to be registered.
For the Hindu court marriage to be valid in Pakistan, both the bride and groom must be at least 18 years old and must not have been married before. In addition, both parties must be outside the prohibited degree of relationship in order to qualify for a Hindu court marriage in Pakistan. Marriages are registered through a government-appointed marriage registrar. Hindu marriage certificates are known as Shadi Parats.
DOCUMENTS REQUIRED FOR COURT MARRIAGE IN PAKISTAN
Court marriage will be solemnized after we receive the following documents from you:
1- Photostate copies of the CNIC of bride and the groom.
2- If, you do not have a CNIC, then please provide your NADRA B Form or any other educational document like a matriculation certificate to show as proof of your age.
3- Photostat copies of the CNICs of two witnesses. In case, you do not have witnesses, then we will arrange witnesses for you.
4- In the case of your or your spouse's second marriage, you need to submit the Divorce or Death Certificate of the ex-spouse. A permission letter from the Union Council is required for the second marriage if the groom's first wife exists in groom's matrimonial bond.

5- Proof of the bride's free will and consent in the form of an affidavit (we will handle the affidavit).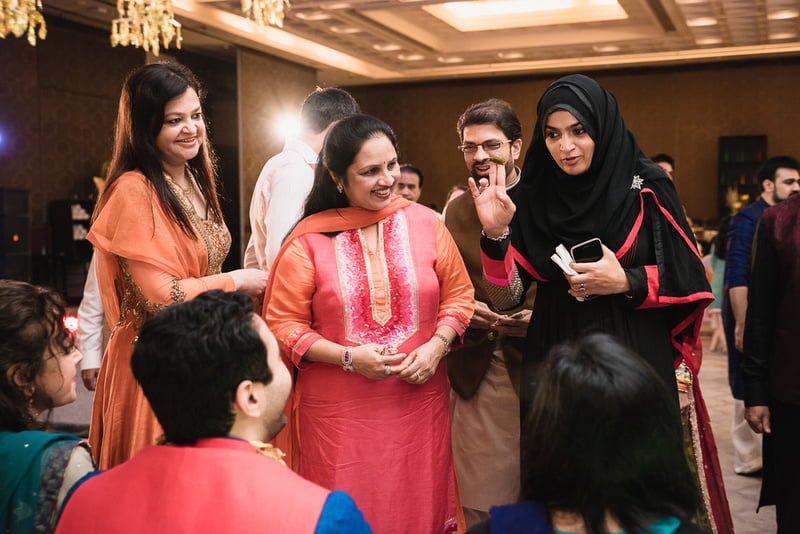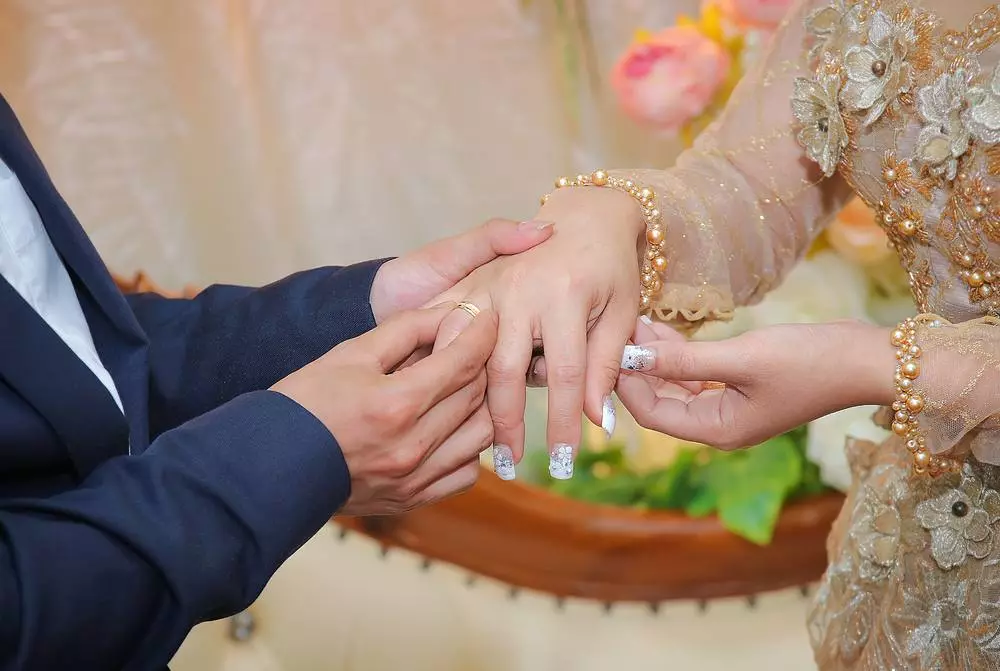 WE WILL PROVIDE YOU WITH THE FOLLOWING DOCUMENTS AFTER YOUR COURT MARRIAGE
We will provide you with the following documents to prove your legal and official marriage after the completion of the court marriage procedure in Pakistan is successful. These documents will provide you with security and protection from any unfortunate event that your family may face in the future.
1- Original Affidavit of Free Will of the bride.
2- Two original copies of your Nikah nama (Marriage Contract)
3- NADRA Computerized Marriage Certificate (Additional Fee Applies)
How We Can Help You For Court Marriage, Online Marriage and in other Family L aw Matters ?
We provide comprehensive legal services for court marriage in Pakistan, including legal advice and guidance, representation, assistance in documentation, and legal services for online marriage and online Nikah. We are the No.1 law firm providing services for online nikah. The lawyers have extensive experience in handling various legal issues related to family law, and they work closely with clients to understand their unique legal needs and provide them with tailored legal solutions. The firm's customer-centric approach ensures that clients receive personalized legal advice and guidance to help them make informed decisions about their legal matters.

Our family lawyers have extensive experience handling family law cases. We handle court marriages, online marriages, child custody, and other family matters. People become aware of their rights by being made aware of their legal rights under Pakistani law. Our company respects and ensures the privacy of clients in matrimonial cases due to their sensitivity and delicate nature.
Before taking on any civil case, we provide guidance and support to our clients throughout the court process. The importance of events such as court marriage and online marriage cannot be overstated. This is why every case is treated with care. Our expertise in the field enables us to perform court marriages and online marriages flawlessly.