Nikah Khuwan/ Imam/ Qazi Services in Karachi, Islamabad, Rawalpindi, Lahore, and Peshawar
Get an answer to any query regarding Court Marriage/Civil Marriage!
Expert Nikah Khuwan Services at court-marriage.com
Are you looking for reliable and professional Nikah Khuwan services in Pakistan? Look no further than court-marriage.com. We take immense pride in offering expert Nikah Khuwan services to make your special day even more memorable. Our experienced and dedicated team ensures that your Nikah ceremony is conducted with precision, following all the traditions and rituals. With a deep understanding of the cultural and religious significance of Nikah, our Nikah Khuwans perform their duties with the utmost sincerity. We are committed to providing you with a seamless and hassle-free experience, allowing you to focus on the joyous occasion itself.
Affordable Nikah Khuwan Fees
At court-marriage.com, we understand the importance of affordability during such significant life events. That's why we offer our exceptional Nikah Khuwan services at a reasonable fee of just 20,000 PKR, making your Nikah ceremony both affordable and unforgettable.
Nikah Khuwan Services In Pakistan
If you are planning on getting married in Pakistan, there are a few things you need to know about Nikah Khuwan's services. What kind of services provide by Nikah Khuwan/Imam/Qazi, how they work, and how you can contact us in cities like Karachi, Islamabad, Rawalpindi, Lahore, and Peshawar for Nikah Khuwan/Imam/Qazi Services.
WHO IS NIKAH Khuwan (QAZI)?
Many Nikah Khuwan (Qazi) in Pakistan are amateurs, who haven't studied in any Madressa, and who aren't registered, who perform the Nikah service in accordance with Islamic Sharia. Our panel of Nikah Khuwans (Qazis) has been performing religious functions for several years in Karachi, Islamabad, and Rawalpindi. They are all qualified from Islami Madrassas and are all certified. We generally have imams of mosques as our Nikah Khuwans (Qazis).
Muslim men are allowed to marry a Muslim woman as well as a non-Muslim Ahle-Kitab (Christian or Jew) woman, but non-Muslim women cannot do so. Muslim Nikah Khuwans (Qazis) who are qualified from a Madressa solemnize the Islamic Nikah in Pakistan. When recognized by a religious authority, Nikah Khuwans (Qazis) may formalize their obligations as Nikah Khuwans (Qazi). Additionally, a copy of the Nikah Khuwan's (Qazi) license must be attached to the registration form. Nikahs cannot be enrolled if they are performed by unapproved Nikah Khuwans (Qazis).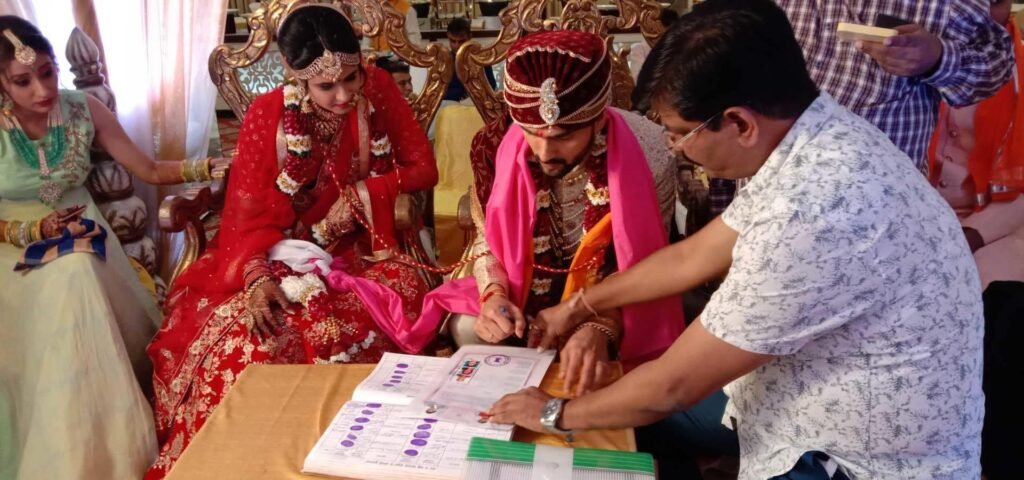 Nikah Khuwan Service Fee
Everybody knows and realizes that Pakistanis spend a lot of money on weddings and parties. Marriage is also celebrated as a festival and a number of cultural and customary functions are organized. In Islamabad, Karachi, and Rawalpindi, we charge a fixed fee for Nikah Khuwans (Qazi). You will be charged Rs. 10,000 only, for a Nikah at home, if the Wali of the bride is available there and the witnesses of Nikah will be close relatives or neighbors. Nikah Nama  registration will be our responsibility. You can collect the registered Nikah Nama from our office on the next day of marriage. Our fee is the lowest in Pakistan, but our services are of the highest quality.
Call Nikah Khuwan (Qazi) from your home
You can reach us by email, WhatsApp, SMS, our online web form on our site, or via a telephone call if you have further questions about Nikah (Nikkah), Qazi (Nikah Khuwan), or Nikah Registrar. Moreover, our offices in Karachi and Islamabad are open from 10 AM to 7 PM.
Understanding Nikah Khuwan Services
Nikah Khwan services refer to the professional individuals who officiate and oversee the Nikah ceremony. They are responsible for ensuring that the ceremony adheres to Islamic traditions and legal requirements. Nikah Khwan, often referred to as the marriage officiant or cleric, acts as a witness to the marriage contract and leads the ceremony.
Responsibilities of Nikah Khuwan Services
Nikah Khuwan Services: Legal Documentation
Nikah Khuwan services are well-versed in the legal requisites for marriage in their respective jurisdictions. They guide couples through the process of obtaining the necessary documents, ensuring that the marriage is recognized both religiously and legally.
Nikah Khuwan Services: Pre-Marital Counseling
Many Nikah Khuwans provide pre-marital counseling to help couples navigate the complexities of married life. This may include discussions on communication, conflict resolution, financial planning, and other crucial aspects of a successful marriage.
Nikah Khuwan Services: Cultural Sensitivity
Nikah Khuwans are often attuned to the cultural nuances of the communities they serve. This sensitivity is crucial in conducting ceremonies that respect and honor the diverse backgrounds of the couple and their families.
Nikah Khuwan Services: Conducting the Ceremony
The Nikah ceremony itself is a sacred event, where the Nikah Khuwan leads the proceedings. They recite the relevant verses from the Quran, facilitate the exchange of vows, and ensure that the marriage contract (Nikahnama) is correctly filled and signed.
Nikah Khuwan Services: Post-Ceremony Support
Nikah Khuwans may offer guidance and support to the newlyweds as they embark on their marital journey. This can range from advice on maintaining a healthy relationship to referrals to other resources if needed.
Nikah Khuwan Services: How Nikah is perform in Islam
Nikah (Nikkah)
Nikah (Nikkah) is the following ceremony, which is the actual marriage ceremony. Several factors affect Nikah (Nikkah). 
Mahr (Dower):
The groom gives the bride a marriage gift called a Mahr, or dower. The gift could be money, jewelry, or another valuable, or it could be a simple act of kindness.
According to the cultures and people of the world, the meaning of Mahar varies. Payment for Mahr can be made fully in advance, partially in advance and partially deferred, or deferred but payable on demand. – [Sahih-ul-Bukhari] 
Ijab-o-Qubool:
The third part of the song is "Ijab", which expresses the desire for marriage and acceptance of the Qubool (acceptance) offer. 
In traditional weddings, the wali or vakil is usually the one to accept the bride's proposal. In addition to the written document (Nikah Nama) signed by both the bride and groom, there are also two witnesses known to both parties. 
Khutbah:
An Imam or Nikah Khuwan will address the people gathered at the wedding ceremony with the bride and groom about Muslim weddings and the Sunnah of the Prophet Muhammad (PBUH).
Walima:
The wedding feast is known as "Walima or Valima" is held after the Nikah (Nikkah). Walima is primarily intended to inform the public that there is marriage between two people. 
Marriages that take place in secret are discouraged, and they are only considered valid if both parties are informed. During the festival, friends, family, and loved ones are invited to celebrate with each other. 
In addition, it is essential to invite the poor into the party with everyone else. 
This ceremony should not be wasted, as the Prophet (PBUH) said: "The most blessed Nikah is the one that costs the least." – [Al-Bayhaqi]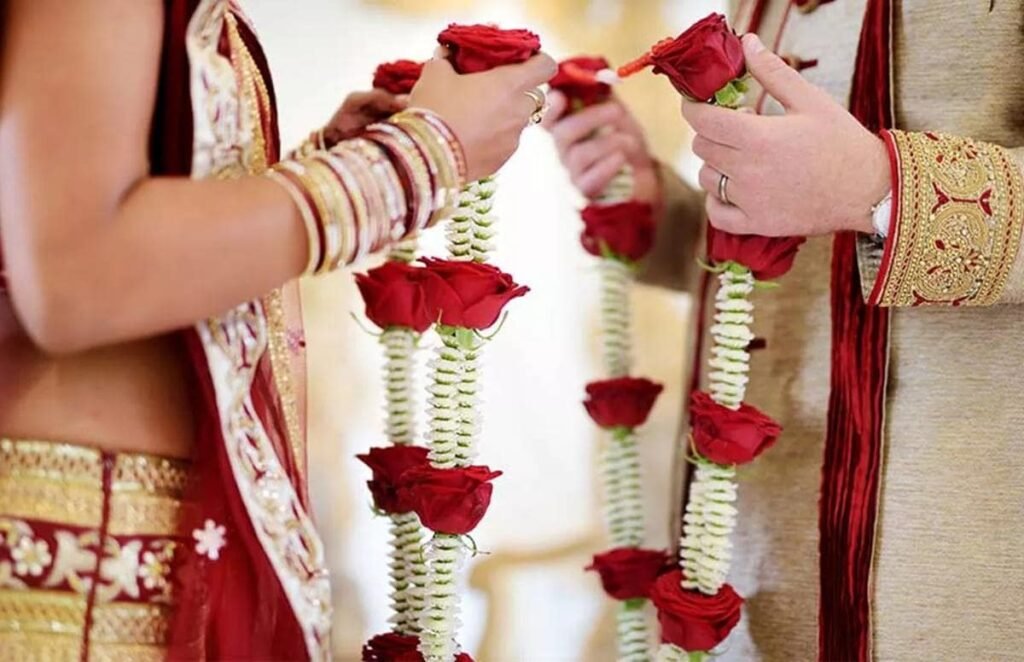 What are the Benefits of using Nikah Khuwan/Imam/Qazi Services?
There are many benefits of using Nikah Khuwan/Imam/Qazi services, some of which are mentioned below:
Nikah Khuwan/Imam/Qazi Services help Couples to Marry in a Religious Way
Nikah Khuwan/Imam/Qazi Services provide a platform for couples to get married in a religious and cultural way that is acceptable to both families.
It is a service that can be used by couples who want to get married in a mosque or a private ceremony.
The service provides a religious officiant, who will conduct the Nikah ceremony, and a wedding planner, who will help with the logistics of the wedding.
Our Offline & Online Nikah Khuwan Services in Karachi, Islamabad, and Rawalpindi
We have offices in Karachi, Lahore and Islamabad, so we can provide you with quick and efficient Nikah Khuwan (Qazi) services in Karachi, Lahore, Islamabad/Rawalpindi  and at all places in Pakistan (like Islamabad, Rawalpindi, Lahore, Multan, Hyderabad, and so on). 
Nikah can, however, be conducted in other/distant areas of Pakistan after paying a fee for the Nikah Khuwan (Qazi) to travel with you there. The Nikah Khuwan (Qazi) must be on duty with you for the entire day.
The Evolution of Nikah Khuwan Services
Nikah Khuwan Services: Traditional vs. Modern Approaches
In earlier times, Nikah Khuwans were typically community elders or religious scholars from within the community. However, as societies urbanize and professionalize, specialized Nikah Khuwan services have emerged. These services often provide a more structured and streamlined approach to conducting the ceremony.
Nikah Khuwan Services: Professionalization of Services
Today, many Nikah Khuwan services are run as businesses, employing individuals with specialized training in Islamic law and marriage rituals. This professionalization has brought about a higher level of efficiency and reliability in conducting Nikah ceremonies.
Nikah Khuwan Services: Adaptation to Diverse Settings
Nikah Khuwan services have also adapted to cater to a globalized Muslim population. They are available in various languages and are well-versed in the legal requirements of different countries, making it easier for couples with diverse backgrounds to have a traditional, yet legally recognized, Islamic marriage.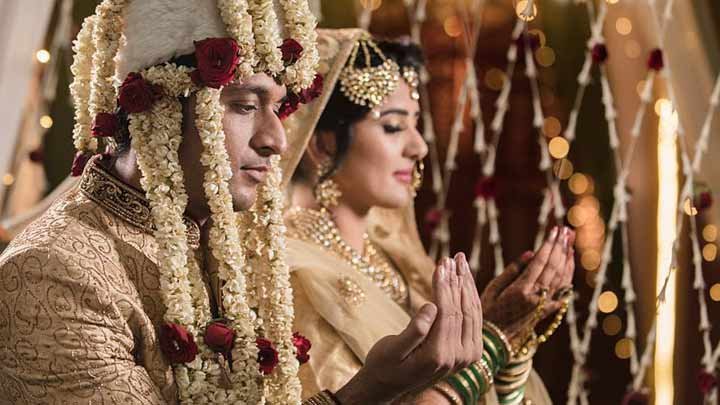 Significance of Nikah Khuwan Services
Nikah Khuwan Services: Preservation of Religious Values
Nikah Khuwan services play a vital role in preserving the religious sanctity of marriage. They ensure that the union is conducted in accordance with Islamic principles, providing couples with a strong foundation for their life together.
Nikah Khuwan Services: Community Integration
By officiating at marriage ceremonies, Nikah Khuwans help strengthen the bonds within the community. They act as a bridge, bringing families together and fostering a sense of unity and belonging.
Nikah Khuwan Services: Legal Protection
Nikah Khuwan services help couples navigate the legal requirements associated with marriage, ensuring that their union is recognized by the state. This offers the couple legal protection and access to various benefits.
How to choose a Nikah Khuwan/Imam/Qazi Service provider?
When it comes to choosing a Nikah Khuwan/Imam/Qazi service provider, we are the best & have professional nikah Khuwan for your dream wedding. We provide the Nikah Khuwan/Imam/Qazi services online, offline, or in your wedding venue.
Our Nikah Khuwan/Imam/Qazi Service in Karachi, Islamabad, Rawalpindi, Lahore, and Peshawar
Our Nikah Khuwan/Imam/Qazi service in Karachi, Islamabad, Rawalpindi, Lahore, and Peshawar help you out in your marriage. We offer a variety of services to make your Nikah ceremony special.