Court Marriage: The Ultimate Guide to Court Marriage
Get an answer to any query regarding Court Marriage/Civil Marriage!
Do you sense wedding bells in the air? But you're not 100% sold on a traditional ceremony? Look no further! Welcome to "The Ultimate Guide to Court Marriage: From Consent to Celebration." Whether you're a modern couple seeking simplicity or simply curious about this alternative path, you're in the right place. Join us as we clarify every aspect of court marriage – from obtaining consent and navigating legal requirements to planning a joyous celebration that'll have your friends and family talking for years. Get ready to start on a journey where love takes center stage, without unnecessary embellishments, because sometimes all you need is an agreement blessed by the law. Let's dive into this exciting adventure together!
Court Marriage is a Legal Marriage
A court marriage is a legal marriage ceremony conducted by a magistrate, or other official authorized by law to perform marriages. Court marriages are generally less formal than traditional religious or civil ceremonies, and in some jurisdictions, they may be conducted without witnesses.
In order to get married in a court, you will need to get a marriage license from the justice of the court in the county where the marriage will be taking place. The requirements for obtaining consent vary from state to state. However, they generally include proof of age, identity, and sometimes blood tests. Once you have received a license, you can schedule a date and time for your ceremony with the court.
On your wedding day, you and your spouse must appear before the officiant with two witnesses. The officiant will ask you both to swear or affirm that you are entering into the marriage willingly and that there is no legal reason why you cannot marry. You will then sign the marriage certificate, which will be filed with the court. After the ceremony, you will receive a certified copy of your marriage certificate. This copy, you can use to update your social security card and driver's license.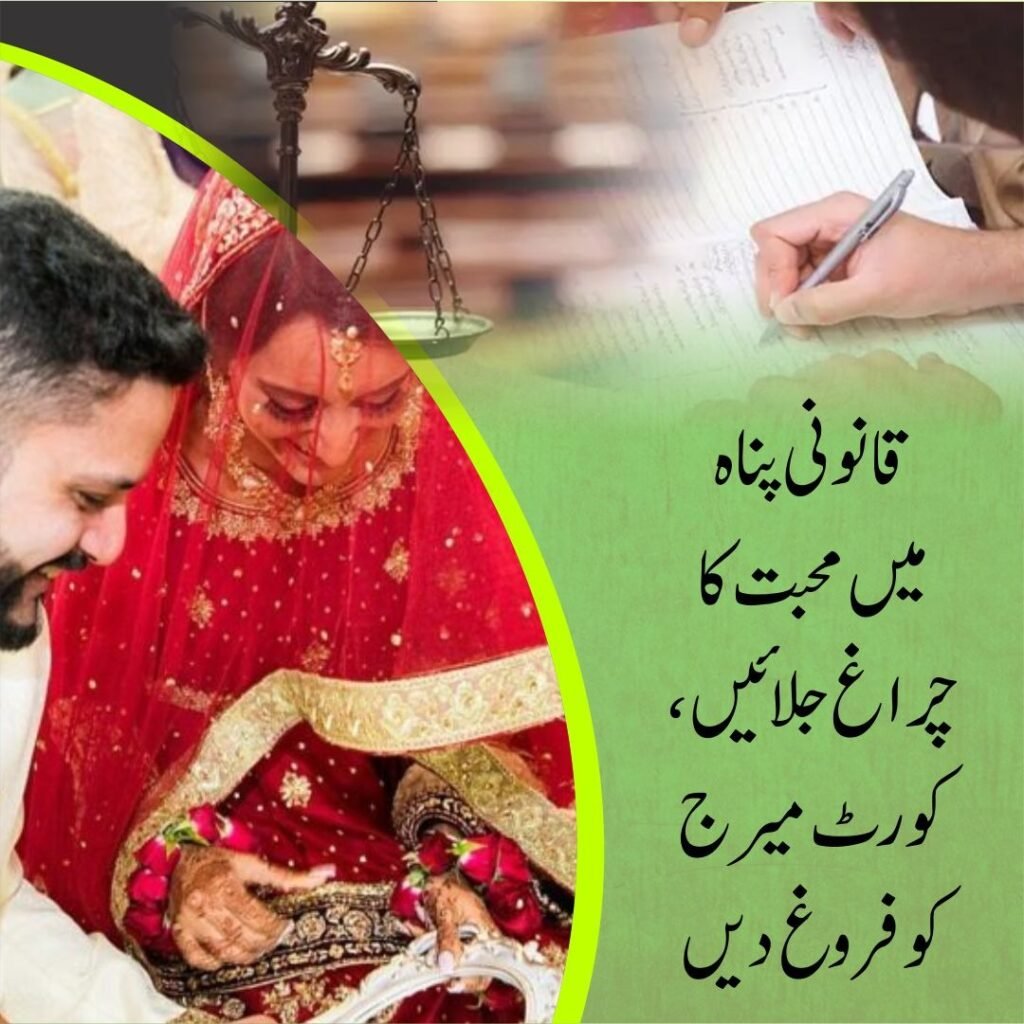 Eligibility Criteria for a Court Marriage
To be eligible for a court marriage, both parties must:
– Be at least 18 years of age
-Have the consent of their parents or guardians if they are under 21
-Not be married or in a civil partnership already
-Not closely related to each other
If either party cannot give their full consent due to mental incapacity or intoxication, they cannot enter into a valid marriage.
Documents Required for a Court Marriage
When you're planning a court marriage, there are a few key documents you'll need to bring with you. Here's a rundown of what you'll need:
-A valid government-issued photo ID for both partners (e.g., driver's license, passport, etc.)
– Proof of residency in the state or country where the marriage will take place
– A certified copy of your birth certificate
-If either partner has been married before, proof of divorce or annulment from a previous marriage(s)
-In some cases, additional documentation may be required (e.g., if one partner is under 18, has a criminal history, etc.).
Once you have your required documents in order, you're ready to marry in court!
Making an Application for a Court Marriage
When you decide to get married, there are a few different ways to do it. You can have a traditional wedding with all the bells and whistles or go to the courthouse and get your wedding without any flash. If you're thinking about getting married in a court of law, there are a few things you need to know first.
You'll need to apply with the court clerk to get married in court. This application will ask for basic information about you, your fiance, and your intended marriage date. You'll also need proof that you're both single and of legal age to marry. Once your application is complete, submit it to the judge for review.
If everything looks okay, the judge will issue a marriage license and set a date for your ceremony. On your wedding day, you'll exchange your oaths before a judge or magistrate and sign your marriage certificate. Once everything is official, you'll be husband and wife!
Consent of Parents and Guardians
To get married in court, both partners must have their parents' or guardians' consent if they are under 18 years old. This can be in the form of a written letter or affidavit from the parent or guardian. If only one partner is under 18, they must have the consent of their parent or guardian and a waiver from the other partner. The waiver must state that the other partner is over 18 and consents to the marriage.
If you cannot get your parents' or guardians' consent, you may still get married in court. This is if you can prove that one of the following conditions applies:
– You are a victim of domestic violence
– Your parent or guardian has abandoned you
– Your parent or guardian has passed away
– Your parent or guardian is disabled
Obtaining a Marriage Certificate
The process of obtaining a marriage certificate can vary slightly from state to state, but there are some general steps usually followed. After the marriage ceremony, the officiant will complete and sign the marriage certificate. The officiant will then give the certificate to the newlyweds, who will need to take it to the county clerk's office to file it. In some states, the officiant may file the certificate on behalf of the couple.
Once the certificate has been filed, it will be registered with the state, and a certified copy will be mailed to the couple. You'll need to provide this copy as proof of your marriage when changing your name or applying for benefits. If you lose your certified copy, you can request a replacement from the county clerk's office.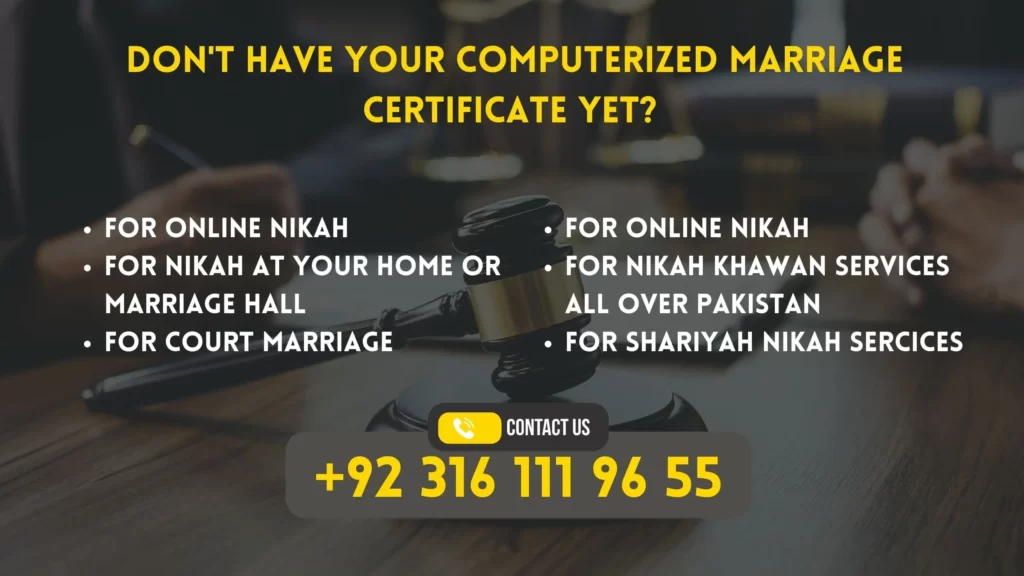 The Court Hearing Process
The court hearing process for a marriage license can vary slightly from state to state but generally includes the following steps:
The couple seeking a marriage license must meet at the courthouse together.

They must present valid identification, such as a driver's license, birth certificate, or passport, and fill out an application form.

The couple will then be asked to take a brief written test on marital responsibilities and expectations.

Once the application is complete, a judge will review it and decide whether to grant the license. If approved, the license will be issued immediately.

The couple must then wait a specified amount of time before getting married; this waiting period is typically waived if the couple attends pre-marital counseling or education classes.

Once the waiting period has passed, the couple may return to the courthouse to get married by a judge or magistrate.
The Role of the Magistrate in Court Marriages
The magistrate or judge presides over the court marriage ceremony and declares the couple husband and wife. In some states, the magistrate or judge also signs the marriage license, making it official.
– Advantages and Disadvantages of Court Marriage
Getting married in court has advantages and disadvantages. One advantage is that it is generally cheaper than getting married in a church or other venue. Another advantage is that you do not need a religious ceremony if you do not want one. Court marriage is less personal than other weddings.
– Celebrating a Court Marriage
When two people love each other and want to spend the rest of their lives together, marriage is the natural next step. But sometimes, life only sometimes goes according to plan. You may not be ready to take the traditional route, or circumstances beyond your control mean that a courthouse wedding is your only option. Whatever the reason, there's no need to be disappointed – a court marriage can be just as unique as any other kind of wedding.
Here's everything you need to know about celebrating a court marriage, from obtaining a marriage license to saying your vows.
First, you'll need a marriage license from your local county clerk's office. The requirements vary from state to state, but you'll generally need to be at least 18 years old (or have parental consent if you're under 18), have proof of identity and residency, and pay a small fee. Once you have your license, you can get married anywhere in the state where it was issued – there's no need to marry in a courthouse.
Now it's time for the fun part: planning your ceremony! Even though it's not a traditional wedding, there's no reason why your court marriage can't be unique and memorable. Pick out your outfit, choose who will stand up for you, and write your remarks– whatever makes you feel comfortable and celebrates your love.
Budgeting tips
When budgeting for a court marriage, remember a few things. First and foremost, the marriage license itself will be one of your most significant expenses. In addition to the request, you'll also need to budget for the officiant's fee, any necessary blood tests, and the wedding rings.
Ultimately, your court marriage expenses are determined by your budget. If you're looking to keep costs down, there are several ways. For example, consider renting a more affordable vacation or crashing with friends or family. This is instead of booking a pricey hotel room for your wedding night. The reception, potlucks, and BYOB celebrations can be as fun and festive as anything else.
At the end of the day, your court marriage should be about celebrating your love for one another  not breaking the bank. By following these simple budgeting tips, you can have the beautiful courthouse wedding of your dreams without going into debt.
r Analyzing the Benefits and Challenges of Online Marriages
Like any paradigm shift, Online Marriages come with their own set of pros and cons. On the one hand, they offer a broader pool of potential partners, facilitate efficient communication, and allow couples to get to know each other deeply before committing. On the other hand, challenges such as authenticity verification, emotional disconnect, and online privacy concerns can cast shadows over this emerging trend. Balancing these factors is crucial for the success of Online Marriages in Pakistan.
Love in the Time of Algorithms: The Role of Technology in Online Marriages
Technology serves as the cornerstone of Online Marriages. Dating apps, matchmaking websites, and social media platforms provide the infrastructure for individuals to connect, interact, and foster relationships. Algorithms are pivotal in suggesting compatible matches, relying on user preferences and compatibility indicators. However, while technology can streamline the process, it's essential to remember that genuine human connections remain at the heart of any successful marriage.