Nikah Khawan Services Provided by Experts In Pakistan, Karachi-Islamabad/Rawalpindi& Lahore
Get an answer to any query regarding Court Marriage/Civil Marriage!
Court-marriage.com provides expert Nikah Khuwan services
If you're searching for dependable and skilled Nikah Khuwan services in Pakistan, your search ends at court-marriage.com. Our team is dedicated to providing exceptional Nikah Khuwan services to make your big day even more remarkable. They possess a deep understanding of the cultural and religious importance of Nikah, ensuring that the ceremony is performed flawlessly while following all traditions and rituals. With us, you can rest assured that our experienced Nikah Khuwans will handle their responsibilities sincerely. We strive to offer a smooth and stress-free experience, allowing you to enjoy this joyous occasion fully.
Fees for Nikah Khuwan that are affordable
During such significant life events ,court-marriage.com understands the importance of affordability. We offer our spectacular Nikah Khuwan services for a reasonable fee of just 20,000 PKR, making your Nikah ceremony both affordable and memorable.
Choosing the Right Nikah Khawan in Pakistan: Your Trusted Partner
Don't hesitate to turn to us when searching for the ideal Nikah Khawan in Pakistan. Qanoon House recognizes the importance of a Nikah ceremony and the crucial role of a Nikah Khawan in its success. Our experienced team is your reliable ally, ensuring a seamless and traditional Nikah ceremony. With our services available in major cities such as Karachi, Islamabad, Lahore, and Rawalpindi, we offer the expertise of knowledgeable Nikah Khawans who are well-versed in the customs and traditions of these ceremonies. Select us for a stress-free and unforgettable Nikah experience with an attentive Nikah Khawan by your side.
Nikah Khawan: Its Importance
As an officiant in a Nikah ceremony, the role of a Nikah Khawan cannot be overstated. They are not just officiants but also trusted guides who ensure that all traditions and customs are followed with integrity and respect. Their presence enriches this sacred union, from reciting the marriage contract to delivering blessings. The ceremony is made more meaningful by the Nikah Khawan, who brings harmony and solemnity to it.
Nikah Khawan Selection
Nikah Khawans play a crucial role in creating a memorable and meaningful ceremony. Look for someone who understands your values and can guide you. Consider their experience, professionalism, and knowledge of traditions. It is important to consult with others, read reviews, and meet with potential candidates to ensure a good fit. Remember, it is an important decision that will significantly impact your big day.
The Nikah Khawan: Traditions and Culture
Nikah Khawan: In Pakistan, Nikah ceremonies are deeply rooted in cultural traditions and hold great significance. Each aspect, from the colorful attire to the enchanting melodies, is thoughtfully selected to ensure a memorable occasion. One such tradition is the Mehndi ceremony, where intricate henna patterns adorn the bride's hands. This celebration of love and togetherness, surrounded by loved ones, embodies our heritage. These timeless customs add a profound essence to the Nikah ceremony, leaving an everlasting impression on all attendees.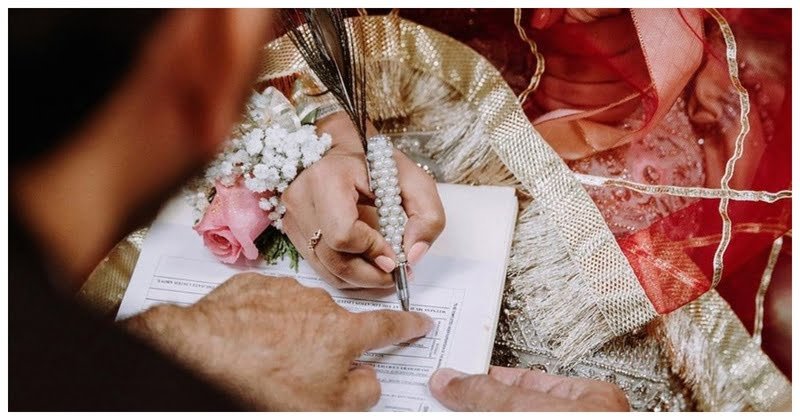 The Essentials of the Nikah Ceremony
It is important to pay attention to certain essentials in a Nikah ceremony, from the beautiful bridal attire to the traditional Mehndi designs on the hands. Every detail counts in this sacred union, from the exchange of rings to the recitation of vows. Witnesses and the signature of the marriage contract solidify the bond between two souls. All these elements make a Nikah ceremony complete and memorable.
Nikah Khawans and Traditions
A Nikah Khawan holds immense significance in the traditions surrounding a nikah ceremony. They serve as the trusted guide, leading couples through the sacred journey of marriage. Their role is vital in creating a loving and blessing-filled atmosphere by reciting verses from the Holy Quran and providing spiritual guidance. As a result of their expertise and knowledge, they ensure that every step of the ceremony adheres to local customs and traditions, creating an unforgettable occasion.
The importance of a Nikah Khawan
For your wedding ceremony to be unique and unforgettable, a Nikah Khawan is crucial. Besides being officiants, they are also trusted partners who ensure your nikah's traditions and rituals are carried out perfectly. Their expertise and knowledge make the ceremony authentic, leaving you with cherished memories that last a lifetime. Choosing the right Nikah Khawan is crucial because it is the key to creating a beautiful union between two people.
Conducting Nikah Ceremonies with expertise
When it comes to conducting Nikah ceremonies, expertise is key. A skilled Nikah Khawan understands the rituals and traditions, ensuring the ceremony flows seamlessly. Their expertise creates a meaningful and memorable experience, from reciting the nikah sermon to guiding the couple through their vows. Nikah ceremonies are more accurate and authentic when conducted by an experienced professional.
Organizing a smooth and memorable Nikah ceremony
It can be overwhelming to plan a nikah ceremony, but with the proper guidance and support, you can make your big day a success. With our team of experienced coordinators, every detail will be handled, from logistics to rituals. Our goal is to create lasting memories for your nikah ceremony. You can focus on enjoying this joyous occasion with your loved ones while we handle all the intricacies.
We offer Nikah Khawan services
At Qanoon House, we are dedicated to providing exceptional Nikah Khawan services. Our highly-trained team values the importance of a flawless Nikah ceremony. With extensive experience in conducting Nikah ceremonies, we meticulously plan and execute every detail. From choosing the ideal location to coordinating with vendors, we handle all the arrangements so you can enjoy creating cherished memories on your special day. You can trust us to make your Nikah ceremony genuinely unforgettable.
Nikah Khawans, with experience and professionalism
The Nikah Khawan must be experienced and professional when conducting flawless ceremonies. We have years of experience in conducting flawless ceremonies. From guiding you through the rituals to ensuring a smooth event, our experienced professionals will be with you every step of the way. You can count on us to make your Nikah ceremony an unforgettable one.
Services We Provide (Karachi, Lahore, Islamabad, Rawalpindi)
We offer Nikah Khawan services in Pakistan's major cities, including Karachi, Islamabad, and Rawalpindi. Our experienced team is ready to assist you whether you're planning your Nikah ceremony in Karachi's bustling streets or Lahore's historical charm. From finding the perfect venue to ensuring a smooth and memorable ceremony, we'll be by your side every step of the way.
The Benefits of Choosing Nikah Khawan
For your Nikah ceremony in Pakistan, having a Nikah Khawan who deeply understands its importance is important. Look no further than our reputable services, where you will find skilled and dedicated professionals to ensure a seamless and meaningful ceremony. With years of experience and a trusted reputation, we aim to make your special day stress-free and unforgettable. Don't compromise on excellence – choose us as your reliable partner for your Nikah.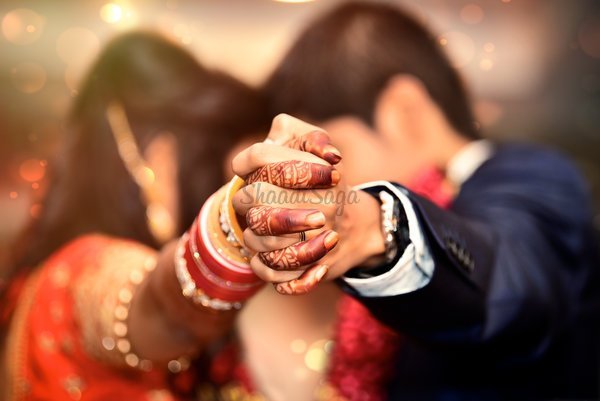 Making Your Nikah Memorable: Making Your Nikah Memorable
You deserve to cherish and remember your nikah forever. To make your nikah genuinely memorable, we strive to create an atmosphere of love and joy. We handle all the details, from the decor to the music, so you can concentrate on enjoying this beautiful celebration of love. We craft every piece, from the set to the music, to reflect your style and preferences.
Stress-free Nikah planning with Nikah Khawan.
Nikkah Khawan: Planning a nikah can be overwhelming, but it doesn't have to be! With our stress-free nikah planning services, we take care of all the details so you can focus on your special day. Let us handle the logistics while you enjoy this memorable milestone; we help you find the perfect venue, coordinate with vendors, and ensure everything runs smoothly.
Testimonials from Nikah Khawan customers
As Nikah Khawans at Qanoon House, we take pride in our work. But don't just take our word for it – read what satisfied customers say. Read these heartwarming testimonials from happy couples who entrusted us with their Nikah ceremonies. Their stories speak volumes about our dedication to each event and our quality.
Couples' stories of happiness
As we embark on our journey, our hearts are warmed by the stories of countless happy couples whose Nikah ceremonies we have had the honor to participate in. An incredibly heartwarming account comes from Karachi, where Sarah and Ali began their Nikah journey. With the help of our dedicated Nikah Khawan, their ceremony seamlessly blended tradition and love. The Khawan's beautiful recitation of verses and heartfelt blessings created a spiritually fulfilling atmosphere. This is just one example of how our expert and caring Nikah Khawans strive to make each ceremony a joyous and unforgettable occasion for the couples they unite in Nikah.
Experiences with successful Nikah Khawan services
The Nikah Khawan services at Qanoon House have been highly successful for our clients, and we go above and beyond to make your ceremony a flawless and memorable. Our team of experienced and professional Nikah Khawans will guide you through every step of the process, taking care of every detail. Don't just take our word for it – read the testimonials from happy couples who have entrusted us with their special day.
Nikah Khawans: Frequently Asked Questions
How do you choose the right Nikah Khawan for your ceremony? Here are answers to some frequently asked questions:

– What is a Nikah Khawan?
– How do I select a suitable Nikah Khawan?
– Can they help with paperwork and legal requirements?
– How experienced are your Nikah Khawans?
Nikah Khawans perform the Nikah ceremony, the Islamic marriage contract, under Islamic traditions and customs.

You should choose a Nikah Khawan according to their knowledge of Islamic customs, reputation, and alignment with your values. We are the best choice because we offer experienced Nikah Khawans who ensure an authentic ceremony.

Our Nikah Khawans can assist with all necessary paperwork and legal requirements to ensure a smooth and compliant Nikah ceremony.

With expertise and adherence to Islamic customs, our Nikah Khawans conduct Nikah ceremonies with expertise.
We are here to help.
Our team of experts will be happy to assist you in choosing the perfect Nikah Khawan for your special day. If you want to make your Nikah ceremony a memorable and stress-free experience, please contact us today. Let our experienced team guide you through the process with professionalism and expertise. You can count on us as your trusted partner.
Get Nikah Khawan Services
Look no further if you are searching for a reliable and experienced Nikah Khawan service. At Qanoon House, we understand the importance of finding the right person to officiate your Nikah ceremony. We have a team of professional Nikah Khawans ready to assist you. Let us help you create a beautiful, stress-free Nikah ceremony that reflects your traditions and values. We aim to serve as your trusted partner on such an important day.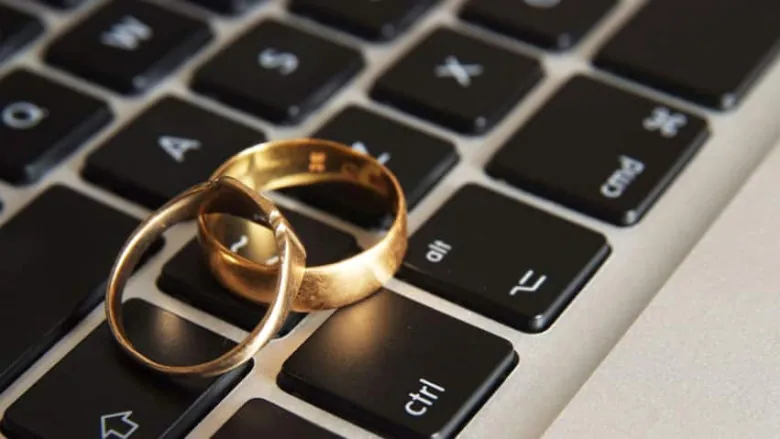 Location and contact information
You can easily reach out to us to avail of our trusted Nikah Khawan services. You can contact us by phone or email! We understand the importance of your special day and will happily assist you in any way possible. Please find below our contact information. Let us help make your Nikah ceremony a memorable one.
The Company (Qanoon House)

Providing Nikah Khawan services for many years, Qanoon House is the trusted name in Nikah ceremonies. Our goal is to make your special day stress-free and memorable. We take pride in the traditions and culture surrounding Nikah ceremonies and ensure that every aspect of the ceremony is conducted professionally and carefully. Contact us today for an unforgettable Nikah.
The mission and values of our organization
Providing exceptional Nikah Khawan services at Qanoon House ensures a memorable and seamless ceremony. We are committed to tradition, culture, and the significance of this sacred union. We have experience conducting Nikah ceremonies for many years and want every couple's special day to be unforgettable. You can focus on creating beautiful memories with your loved ones while we cover all the details.
Nikah Ceremonies Trusted Name
As a well-established figure in Nikah ceremonies, our experienced Nikah Khawans are dedicated to remembering your special day. They possess a wealth of knowledge and skills gained over the years, ensuring every detail is carefully thought out and executed precisely. With a deep understanding of Islamic traditions, our Nikah Khawans expertly organize and conduct the ceremony, incorporating meaningful customs. Additionally, they provide valuable assistance with any paperwork or legal requirements to ensure a seamless process. You can trust our accomplished Nikah Khawans to create a sacred and joyous ceremony that reflects your love and commitment. Allow us to transform your Nikah into a beautiful and cherished moment.

To contact us for exceptional Nikah Khawan services:

Phone: +92 316 1119655
Email: [email protected]
Location: Qanoon House, B-74, Arifi Street, Near The Meadows Banquet, Johar Hill Road, Block 14, Gulistan e Jauhar, Karachi, 75290, Pakistan.